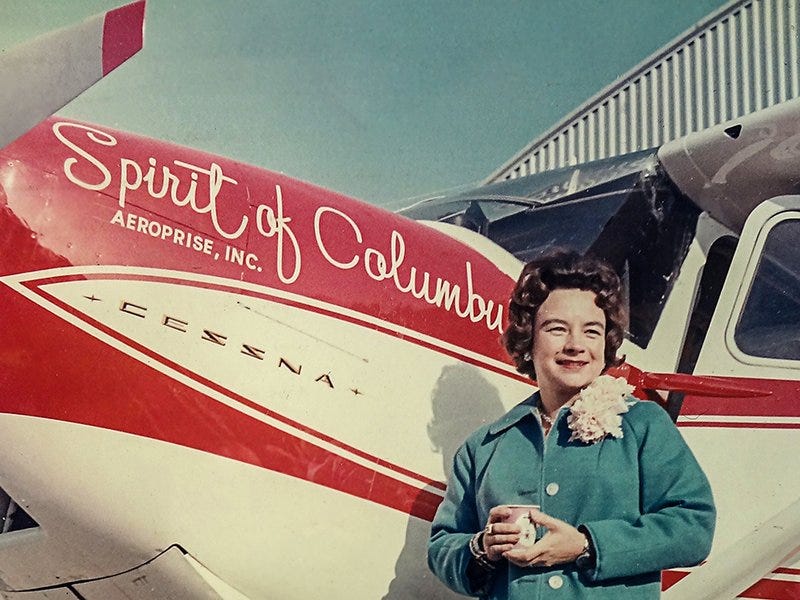 Amelia Earhart tried and it cost her life. Fifty years ago, Newark, Ohio native "Jerrie" Mock landed her Cessna 180 at Port Columbus, where she began her trip 28 1/2 days before. Unfortunately, while virtually everyone remembers Earhart's derring-do and her ultimate flight into history, few even here in Columbus OH remember the name Jerrie Mock.
She didn't have a background as a famous pilot; she was simply a bored housewife who was determined to do something extraordinary. Today, she lives in Florida but here in Columbus a commemoration is being held in her honor at Port Columbus.
Here's more on the story: http://www.10tv.com/content/storie…
Here's hoping more people will learn about this woman.